Good morning. Athletics for this week are as follows: MS Volleyball plays today at Monte Vista Middle School at 4:30, Thursday is a play-in game at 4:30 (location TBA), and End-of-Season Tournament is on Saturday at Antonito all day. High School Volleyball will play two games in Creede on Friday at 3:00. High School Cross Country will run in the Centauri Invitational at Cole Park in Alamosa at 10:30 am. Esports will compete on Wednesday and Thursday at 4:30. GO RAMS!

Picture Retakes and Sports Pictures are tomorrow. Be sure to have your best smile ready! We will also have special treats for all our students in attendance tomorrow. We will have root beer floats and prizes across the day to reinforce the importance of attendance for every student, every day.
SEPTEMBER BOARD MEETING 9/28/2023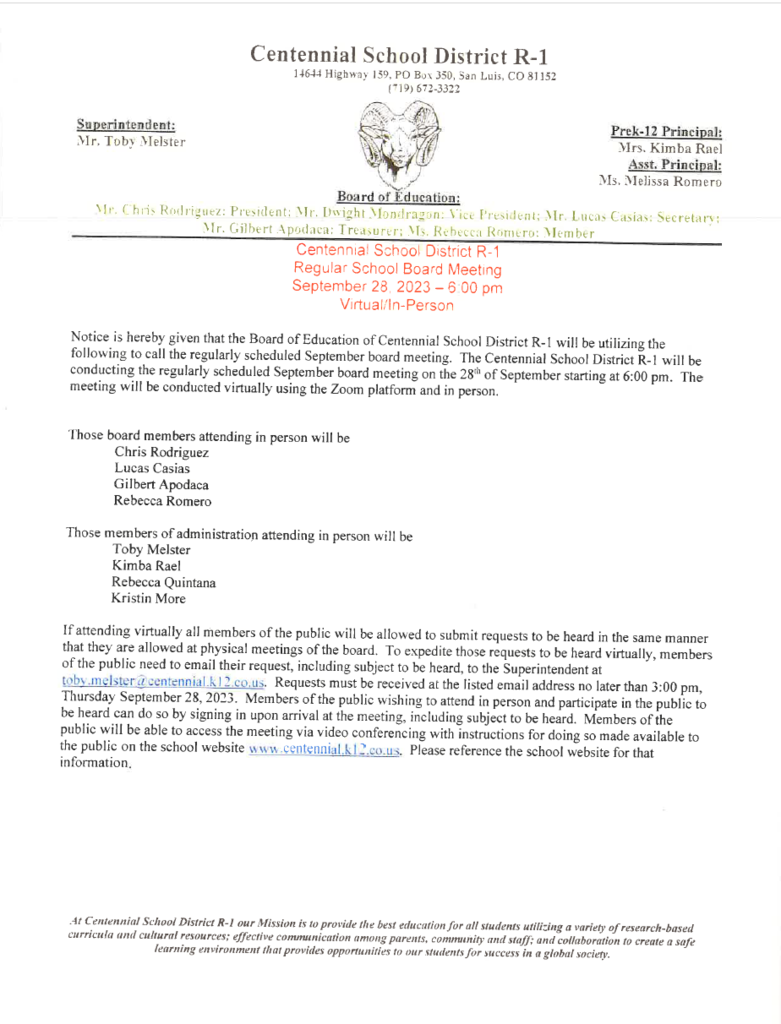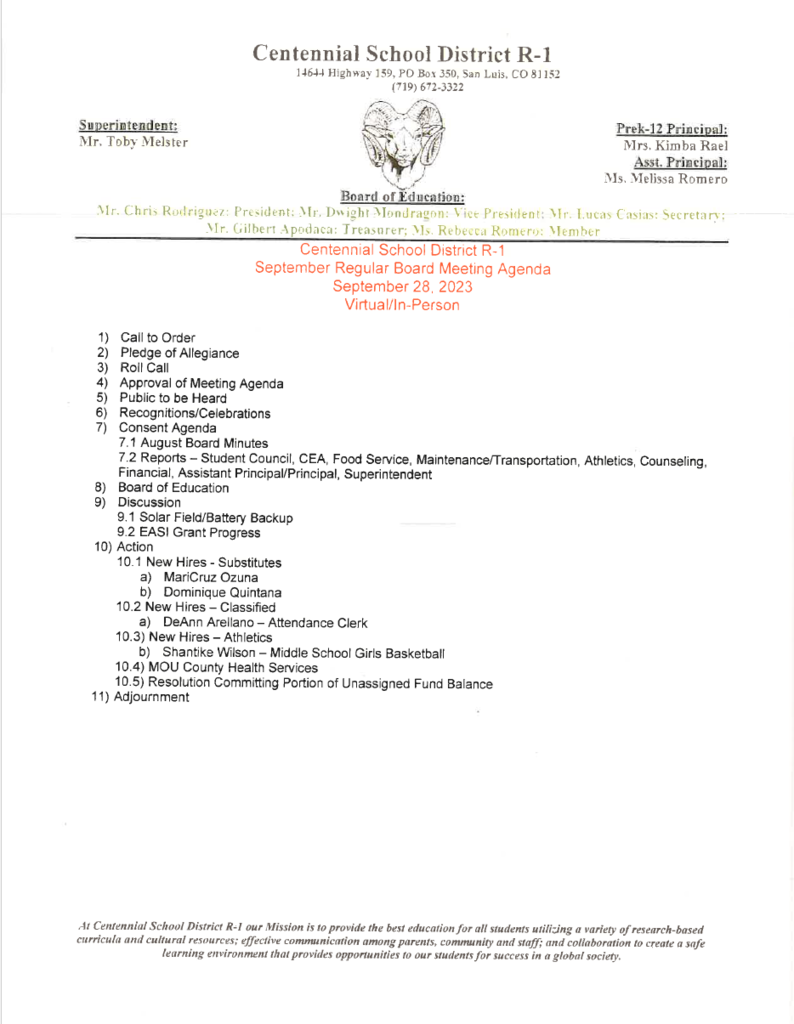 Tonight's Plàctica con la Principal will be held at the school at 6:30p. We had hoped for a warm fall evening to meet with everyone in the park, but we do not want to take any chances. Also, the sun sets earlier and earlier, so we will move indoors to ensure we have enough time to hear your questions, concerns, and ideas. This is an open forum, so come on by and enjoy some chips, salsa, and soda while we talk.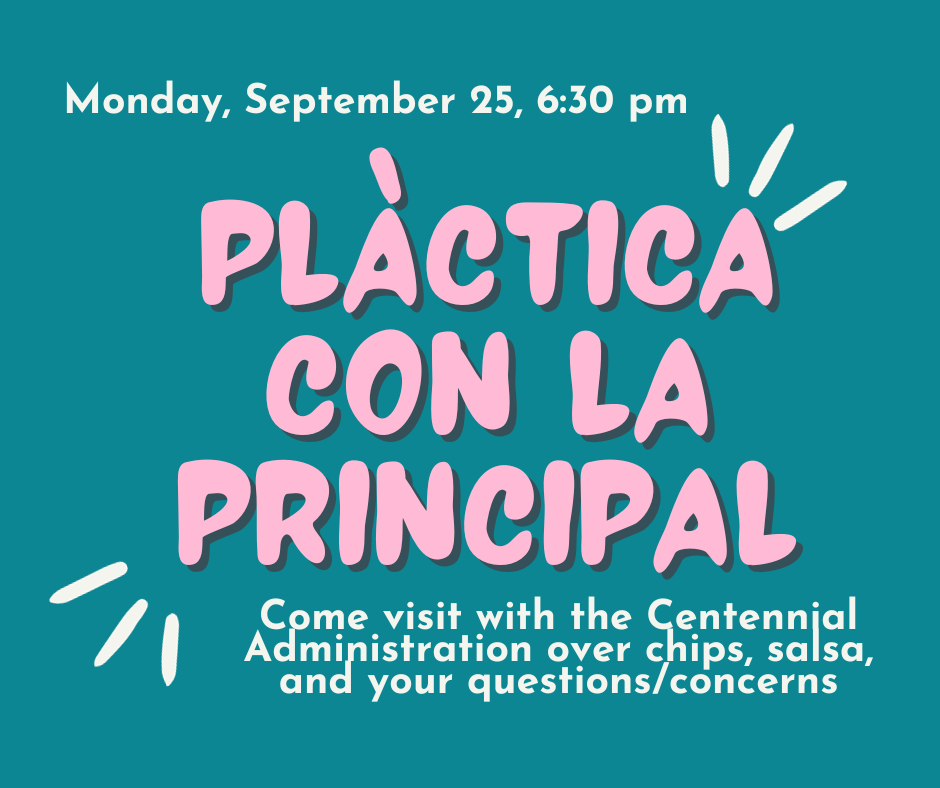 Fall Picture Retakes are Monday October 2nd . These are Retakes, PS, PK, and Athletics, and any Student or Staff members that did not take pictures already.
Good morning Ram Fans: Athletics this week are as follows: *HS Volleyball September 25 @ Custer County 4:00, September 26 vs Sangre de Cristo 4:30 and 6:00 pm, (Manzanola game has been changed to Oct.26 at home 5:00pm) *HS Cross Country on September 30 @ Salida at 10:45 am *Football plays September 29 @ Sangre de Cristo at 7:00 pm *MS Volleyball September 27 vs. Center and September 28 vs. Alamosa both at 4:30 Please come out and support our athletes!
Costilla County Community Health Assessment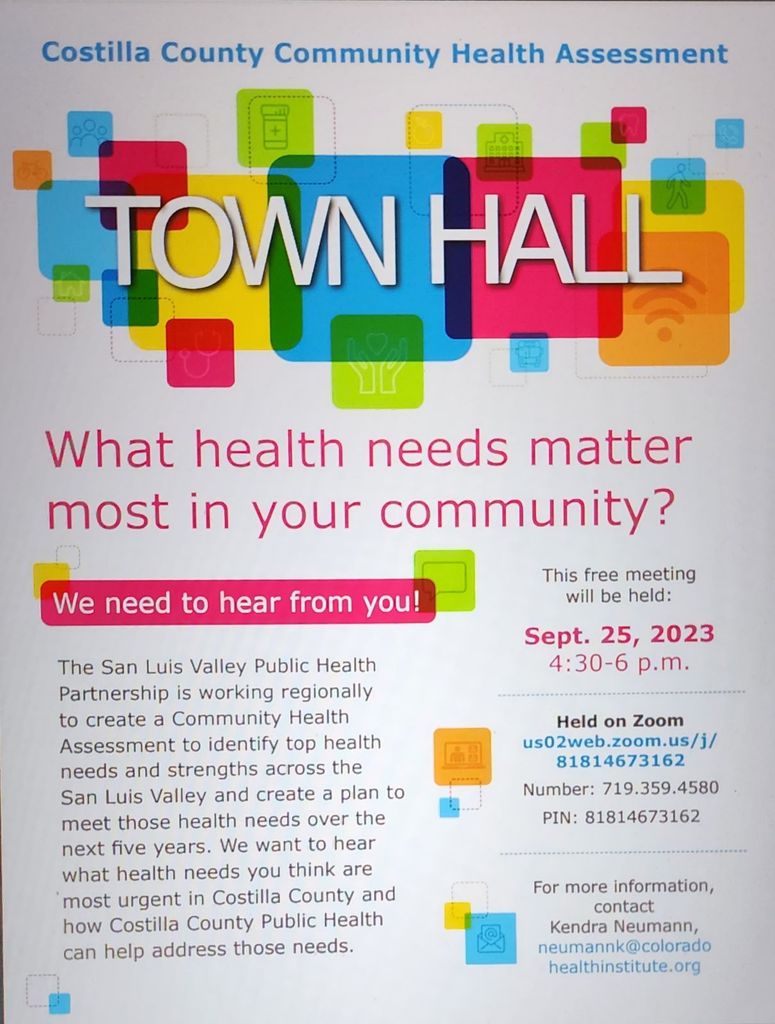 Come join our first Plàctica con la Principal of the 2023-24 School Year. Enjoy some light snacks while asking questions, sharing concerns, and building a bright future with your Centennial administration. Join us at the park in San Luis at 6:30 p.m., Monday, September 25.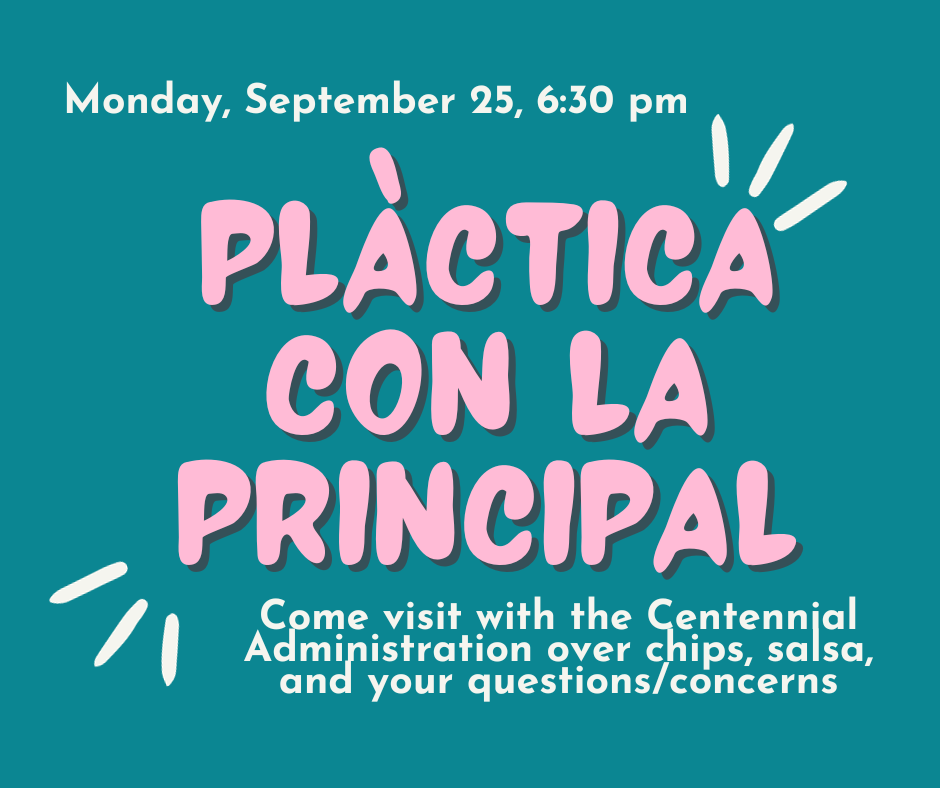 Good evening Ram Fans: Athletics for this week are as follows-High School volleyball game at Questa on Tuesday, September 19 at 4:00 pm (time changed due to officials) Middle School volleyball September 19 @ Antonito and September 21 vs Creede both at 4:30 Football on September 23 1:00pm @ Mtn Valley Esports scrimmage on Wednesday at 4:30 No Cross Country this week Please show up and support your athletes!

Tomorrow is Centennial's District Accountability Committee (DAC) meeting at 6:00 pm in the Centennial library. We will be discussing our Unified Improvement Plan (UIP), which is the strategic plan that guides our work toward school improvement. Come join the committee and help us make a better school experience for our students. Students, staff, families, and community members are encouraged to join/attend.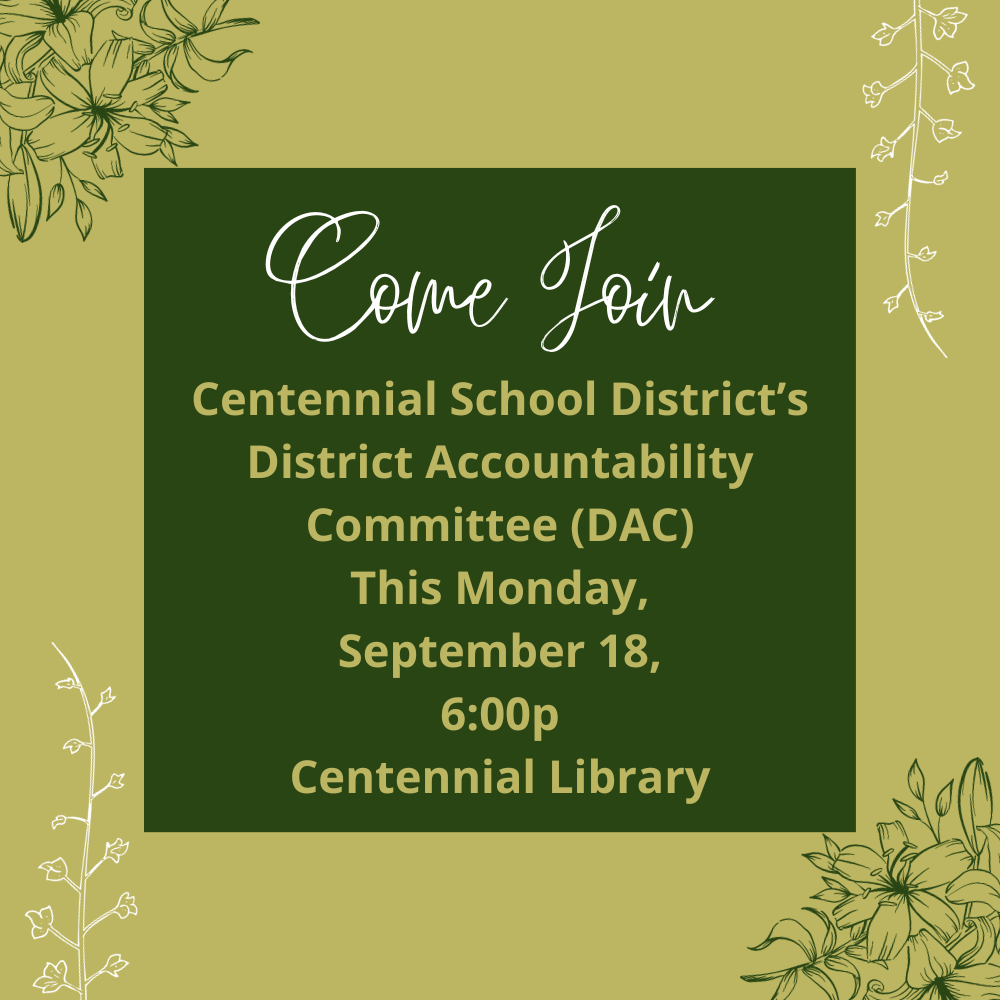 Good morning. High School volleyball has a game today at 1:00 pm vs. Cripple Creek. Come out and support your athletes.
Notice of Work Session September 15, 2023 – 9:00 am Virtual/In-Person Notice is here by given that the Board of Education of Centennial School District R-1 will be utilizing the following to call a work session. The Centennial School District R-1 Board of Education will be conducting a work session on the 15st of September starting at 9:00am. The work session will be conducted virtually using the Zoom platform and in person. Those members of the board attending in person will be: Chris Rodriguez Dwight Mondragon Lucas Casias Gilbert Apodaca Rebecca Romero Those members of the administration attending in person will be: Toby Melster Kristin Mora Members of the public will be able to access the meeting via video conference with instructions for doing so made available to the public on the school website
www.centennial.k12.co.us
. Please reference the school website for that information.

Great things happening today at Centennial! Our first set of mini-courses for secondary students are underway and students are learning great things!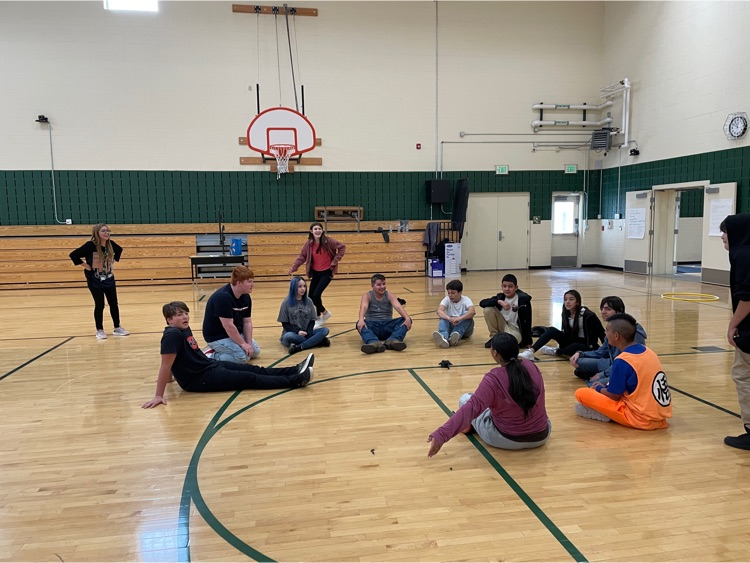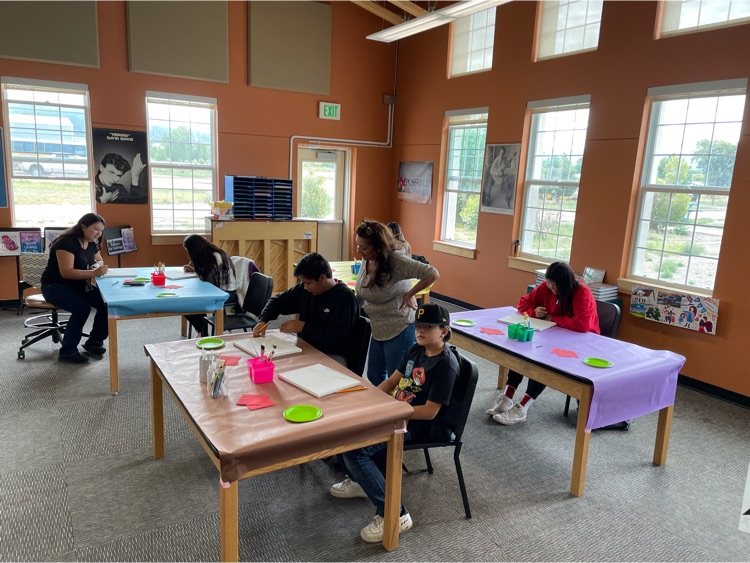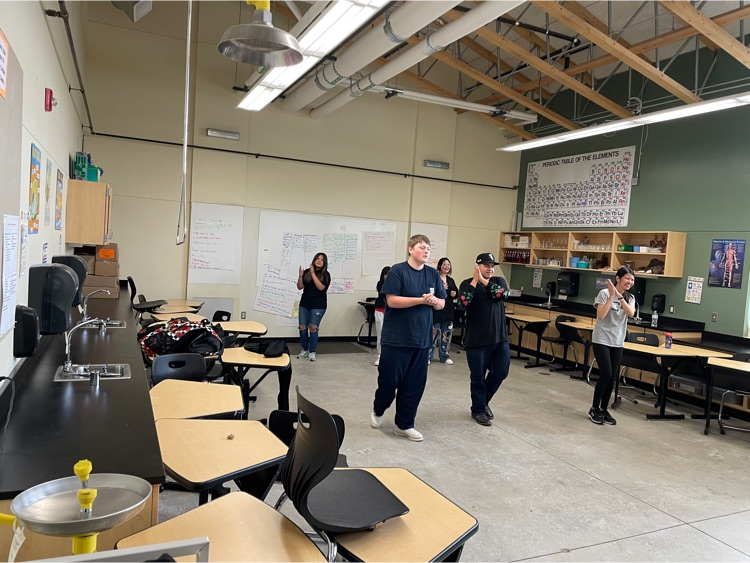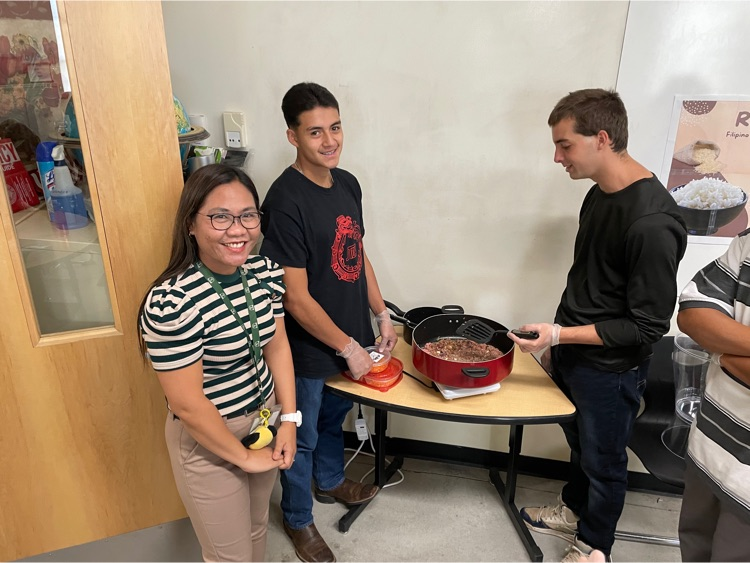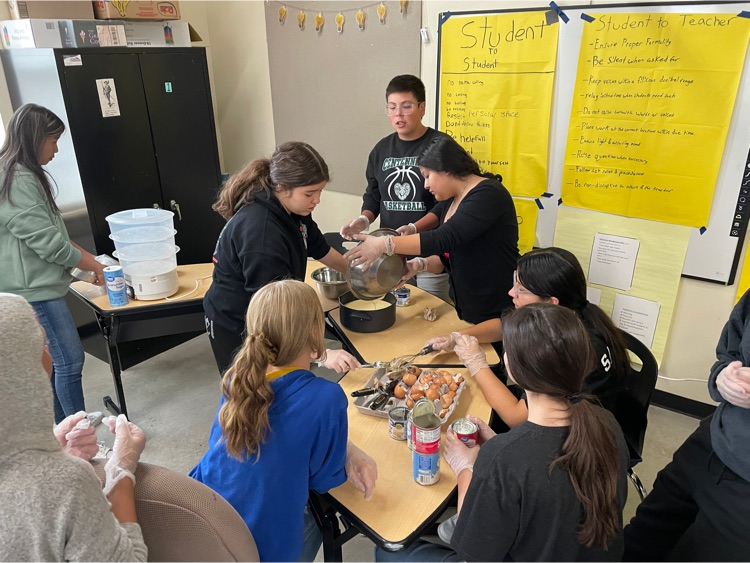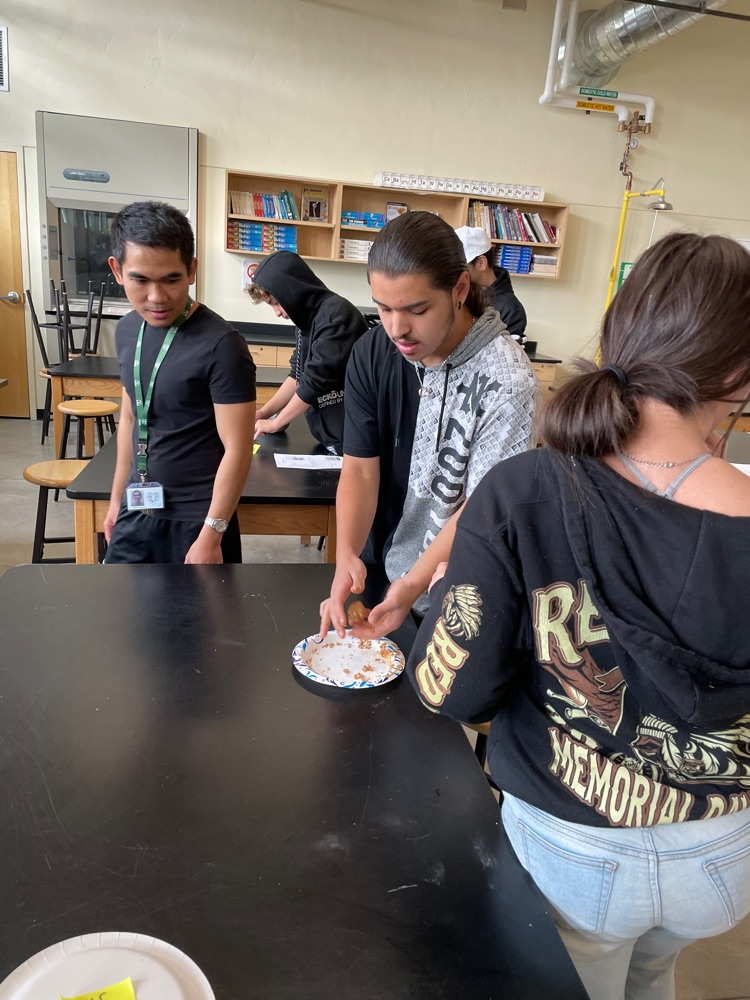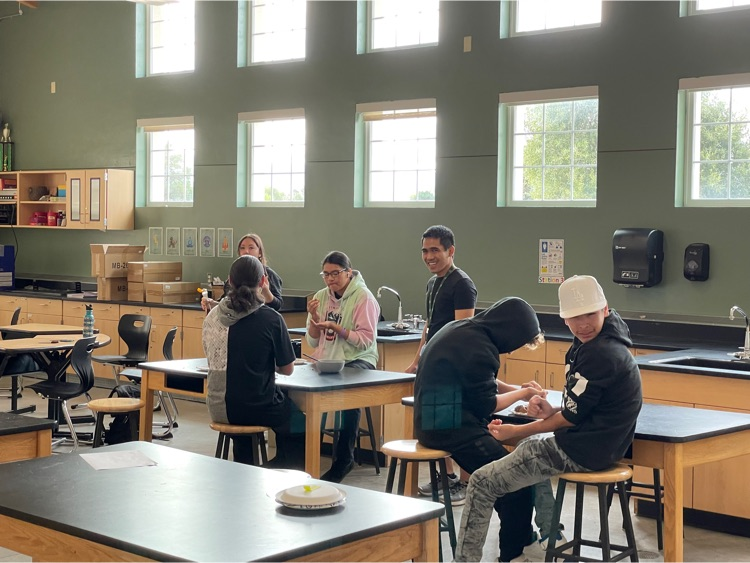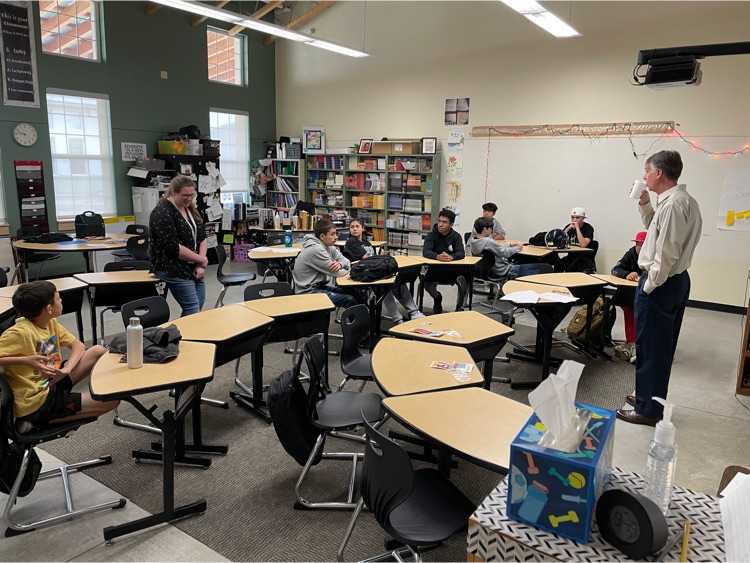 Hello Centennial Families! Just a reminder that Parent/Teacher Conferences are tomorrow from 2:00-7:00 pm. There will be an early release for all students at 1:00 pm. There is no school for kindergarten tomorrow. Come learn about the great things your student is learning, set academic goals to help them grow, and build the relationship between home and school so your child will thrive.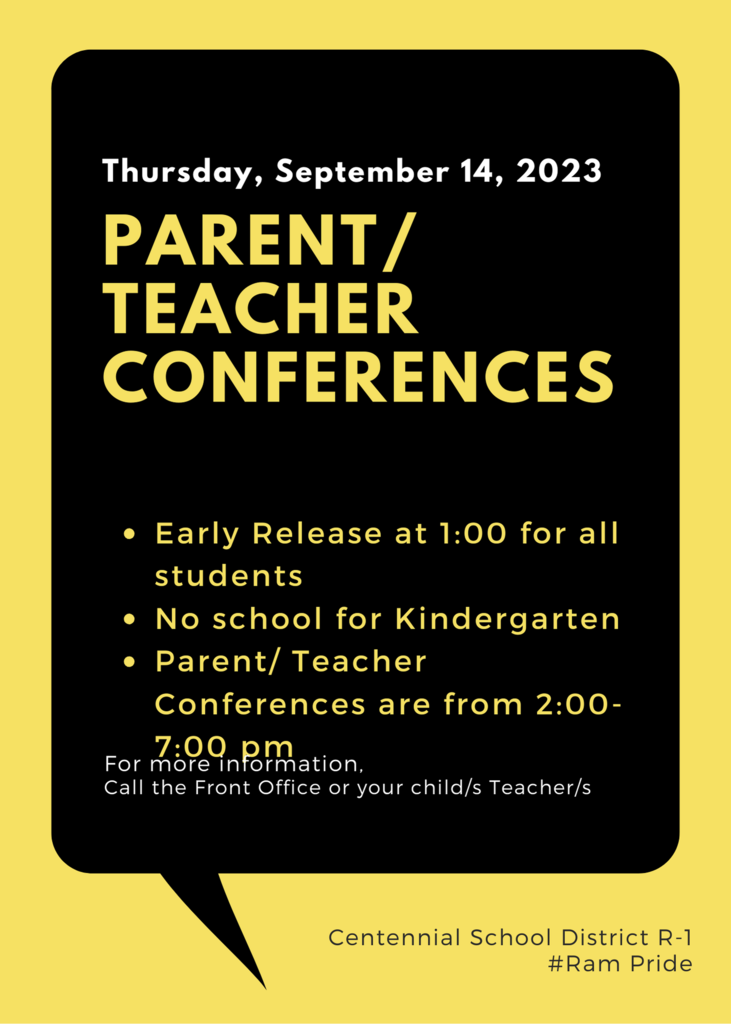 Good afternoon families, After-school tutoring and detention are canceled for today. We apologize for any inconvenience. It will run without transportation tomorrow afternoon, and return to normal on Wednesday.

Attention families: After-school Tutoring/Detention is canceled for today. Any students required to attend will be rescheduled for next week. Thank you for your understanding.
Good morning, all. Centennial athletics for the remainder of the week are as follows: MS Volleyball today at 4:30 pm, vs. Center (home game). HS Volleyball Friday, September 8th vs. Sierra Grande at 5:oo pm. (HOME GAME) Saturday, September 9th: Football 1 pm @Branson/Kim. Saturday, September 9th Cross Country Joe I. Vigil Invitational at Cattails Golf Course 9:45 am Please come out and support our athletes.

Our lockdown drill is now over. Thank you for your support.